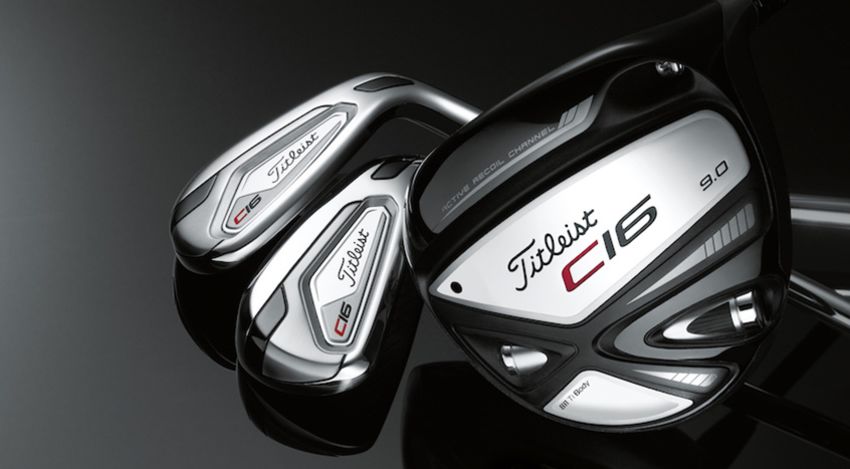 Titleist has released images of its new Concept C16 driver and irons.
The clubs are the latest innovation from the brand's R&D team, and are designed with "100% performance" in mind.
This means the materials and processed used to create the equipment often make the product unsuitable for the mass market.
However, by creating a select amount of concept clubs, Titleist can test the water with a select group, with only 1,500 drivers and 1,000 sets of irons being produced for the US. 
Steve Pelisek, Titleist's president of golf clubs, told the PGA Tour: "The stuff is pretty out there. We feel like we've started down a path to be able to make these and see what happens. We're doing this to learn new things and showcase our technology.
"This is kind of a cool way to take it to the next step instead of waiting years on how to execute it in a mass production venue. Now we have an area where we can carve out a small run and learn about the difficulties and challenges in the manufacturing process."
Titleist Concept C16 driver
Titleist believe its new driver can offer up to nine yards more distance compared to the 915.
- SureFit CG, an adjustable cylindrical cartidge positioned diagnonally on the sole to promote draw of fade
- two catridges; one 10 gram with weight positioned equally, one with nine gram and one gram on either side
- SureFit Tour Hosel for loft and lie adjustability
- SureFit grip offers weight above or below hands, to promote draw or fade
- thin titanium crown, over 0.15 mm thinner than average titanium driver, moves CG back
- forged, titanium SP700 Cup Face is laser welded to body
- Active Recoil Channel for lower spin
Available: 9, 10.5 degrees
Price: $999
Titleist Concept C16 irons
The new C16 irons are designed to increase carry distance (7.8 yards more carry compared to AP1 4-iron), and offer more forgiveness.
- forged, steel Cup Face in 4-7 irons for stronger, thinner face
- 1RK95 steel face insert in 8-W provies thin face 
- high-density tungsten mass promotes perimeter weighting 
- 17-4 cast welded body allows weight to be moved to heel and toe
- SureFit grip promotes fade or draw
- face is seven percent larger than AP1, and has thinner topline
Shafts: Mitsubishi KURO KAGE Limited Edition AMC, Nippon N.S. PRO 880 AMC with Ascending Mass Concept (AMC) technology
Clubs: 4-PW
Price: $2699 (steel) $2999 (graphite)