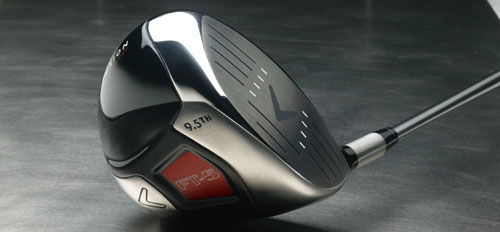 Tour Authentic Callaway FT-5 driver
Precision-made equipment designed and engineered specifically for the likes of Phil Mickelson, Ernie Els and other world-class Tour professionals, is being made available for the first time to club golfers by Callaway Golf.
Callaway says the Tour Authentic equipment is aimed at highly accomplished, discerning players wanting to play the same clubs used by the best players in the world.
"We know there is a small but dedicated segment of golfers who want the products specifically designed for our Staff Professionals," says Neil Howie, Callaway Golf Europe's managing director. "Tour Authentic products, which we are making available in strictly limited numbers, represent a special opportunity to own precisely the same equipment used by Tour pros and experience the highest level of performance custom-fitted to your own specifications."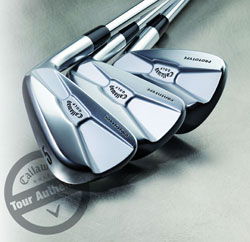 Prototype irons used by Mickelson and Els




Among the drivers available in July will by an identical 7.5 degree FT-i square-headed club as used by Ernie Els. This low loft version has its Titanium Cup face slightly open for enhanced shot-shaping. It's priced at £579.

Tour players prefer drivers that appear to be slightly open at address, and this is precisely how the Tour Authentic version of the popular FT-5 Tour driver has been designed, using a special TH (Tour) hosel, which is placed closer to the face for less face progression.

Two lofts will be available (8.5 or 9.5 degrees), with Fusion technology and OptiFit weighting system allowing for a customised ball flight to increase distance and accuracy. Priced at £529 it's currently used by Thomas Björn, Anton Haig and Emanuel Canonica.

The X-Prototype irons designed by legendary clubmaker Roger Cleveland, with forged X-Musclebacks have been an instant hit with Phil Mickelson and Els both of whom demand consistent, soft feel for precise distance judgement. As great ball-strikers, Niclas Fasth, Alvaro Quiros and Marcel Siem also appreciate the thin top line, narrow sole and shorter blade length optimum ball flight and trajectory throughout a set which will cost £1,099 this month.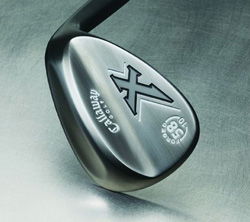 Callaway X-forged wedges




Fasth, Oliver Wilson and Nick Dougherty are among those using the Callaway X-Tour Utility iron (£179) which Callaway says can give the elite player a powerful and versatile alternative to the fairway wood or traditional long iron.

Mickelson, Graeme McDowell and Michael Campbell, meanwhile, are among those who have taken quickly to the X-Forged wedges, bearing the versatile and distinctive PM (Mickelson) sole grind and what the world's greatest left-hander calls Mack Daddy grooves. Price is £139 for 58 and 60-degree lofts.

Other Tour Authentic products from Callaway Golf include three putters - the Odyssey Tour milled (£269), the Odyssey Two-ball (£199) and the Odyssey Marxman 224 Blade (£199).