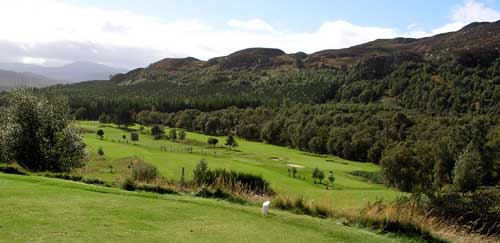 Fifth hole at Kingussie
It's perhaps appropriate that 52-year-old John Tonner has become one of our first winners of a pair of Stylo Typhoon shoes for his course reviews during March on Golfmagic, given that one of those he featured was Kingussie in Scotland where his grandfather once beat the legendary Walter Hagen.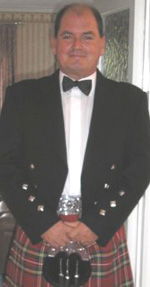 John Tanner - Scottish roots




John is 10 handicap member of Donnington Grove ('Best course in Berkshire) near Newbury and as well as Kingussie ('any course that starts with a par-3 is a match for anyone'), he featured reviews of Boat of Garten ('Gleneagles of the North'), Welcombe Hotel ('Pleasant place to enjoy your golf'), Deanwood Park ('Charming little nine-holer') and Bishopswood (' A test for any golfer').

" I have been playing golf for years, starting off at the age of five with my grandfather who taught me in the Highlands of Scotland," he recalls.

" I have been very fortunate having had the opportunity to play in many countries while serving in the RAF, including Norway, Belgium, Germany, Sardinia, Spain, Northern Ireland, Holland, France and even the Falklands where 'out of bounds' was a mine field."

This year he achieved his first hole in one while on holiday in India, but says highlight has been to play with both Colin Montgomorie and Lee Westwood in Wales Open Pro-Ams.

He adds: "I'm delighted to wins the shoes and believe Golfmagic to be an excellent forum for golfers throughout the world."

Justin Richards from Walthamstow, London, reviewed Epping Forest Golf and Country Club ('now called Woolston Manor and great course') and Ilford Golf Club ('A great socially oriented course')

Aged 35, Justin works as as a computer programmer and started playing golf only two years ago when a friend convinced him to play nine holes 'on one of the most hilly and muddy courses I've ever played (Portmore, Barnstaple in North Devon).' I managed to get round in 85 shots and had to return the next day to better it!

He adds: "When I did (with an 83) I was hooked and within two months joined my local club in Ilford."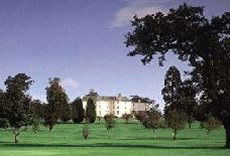 Tewksbury Park




Our final winner is Andy Tiplady (29), a mechanical engineer from Cheltenham who reviewed Tewkesbury Park , which he describes as 'a good blend of short and some pretty long holes'.

"As a learner I enjoyed the slightly more open nature of the course, even though there are plenty of trees to challenge you if you go off line," said Andy, who also wins a pair of Stylo Typhoon shoes.

He says he has been playing cricket during the summer months since he was nine years of age but a recurring back injury means that golf, mostly at Woodsprings in Bristol is now likely to take over.

He says: "I'm enjoying the freedom of being a nomad and benefitting from playing different courses. I'm also looking forward to playing Ashbury Hotel later this month during a stag weekend, with golfers of varying abilities and hoping to pick up a few tips."

Look out for more Stylo models to win during April for your golf course reviews.