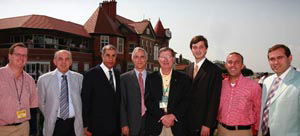 Thomson (centre) with colleagues and officials of Carya GC at Hoylake last week




International golf course architects Thomson, Perret and Lobb, founded by five times Open Champion Peter Thomson is to create a classic, heathland-style course on Turkey's Mediterranean coast.

The Carya Golf Club near Belek in the Antalya region Antalya, will be set on undulating sand hills and cutting through mature pine and eucalyptus forest.

Says Thomson: "This is an exceptional piece of land, reminiscent of the famous Surrey heathland courses near that I rate among the world's best and which I was fortunate to enjoy much success on in my playing days."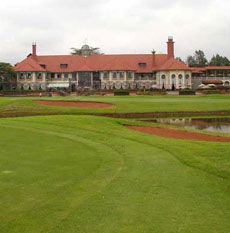 Magnificent clubhouse at Windsor




Croatia is one of Europe's fastest-growing holiday and property hotspots and is set to become one of the latest golf destinations with the creation of a Jack Nicklaus-designed course at Porto Mariccio on the western coast of Istria.

To meet the expected demand for homes in the region, CR Investment has launched phase two of Paradise Gardens, a low-density development less than 20km from the new Porto Mariccio resort of 24 Mediterranean-style stone villas, priced from £220,000.

Properties include four-bedrooms and two-bathrooms, private swimming pool and gated grounds.

Oliver Felstead, sales director of CR Investment comments: "The announcement of the new Nicklaus course, only the fourth in the country, will boost interest in the area between Pula and Rovinj and will have an impact on local property prices. Golf is the only part of the jigsaw that has been missing in Croatia's tourism." With its vast coastline and Mediterranean climate on the