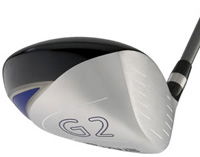 Ping G2 driver
As operations manager for Lola, the world famous racing car manufacturer,
Colin Whittamore
knows a thing or two about driving and drivers.
The 48-year-old from Ramsey in Cambridgeshire, can also handle a golf club and has managed to steer his handicap from 24 to 12 in just two years. He says he plays the dawn patrol at 6am on Sundays at the 9-hole Old Nene course on the edge of The Fens.
Recently however, he's been torn between four drivers in his bag but has finally settled on the latest Ping G2 460 cc version, which he reviewed on Golfmagic during July.
Now he's one of three winners of a dozen Callaway Warbird golf balls, courtesy of County Golf Direct.
Says Colin: "In a nutshell this club has put me back in the fairway. It's long, straight, forgiving with a good trajectory. What more can you ask from a driver? And Ping offering this club with a choice of three good shafts is a stroke of marketing genius."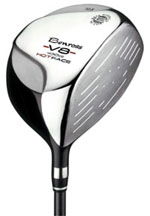 Benross V8 Hot Face driver
"Most players should be able to find a combination that suits them but you need to try them all with an open mind. For me, the Aldila NV shaft is spot-on," says Colin, who's looking for more consistency in his game and is determined to reach single figures before he's 50.
Oliver Dakin, a 21-handicapper from Nantwich in Cheshire, described his Benross V8 Hot Face driver as 'brilliant'.
"I bought the Max Launch 14-degree version because I was so inconsistent with my old driver. It gives me massive confidence as I stand on the tee because I can actually see the face and loft at address.
"On impact it gives a 'sweet ting' and delivers a huge rainbow flight. It's a welcome addition in my bag," says Oliver, who loves to play Cheshire course with his friends at weekends as well as visit Abersoch and Nefyn in North Wales.
Despite playing for only two years he has already recorded a hole in one playing the 16th at Carden Park's Jack Nicklaus course.
Completing our trio of July winners is 34-year-old re-insurance consultant Duncan Baker from Lincoln. He plays at Blankney off a seven handicap and described how the SMT Spectrum driver transformed his game.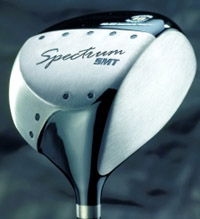 SMT Spectrum driver
"It's gives me awesome distance, is confidence-building, consistent, good-looking and overall a fantastic golf club. I wish I'd found out about this club earlier," says Duncan, a former handicap secretary and captain of a golf society on the south coast who now regular commutes to London.
"I have been told that I'm a good ball striker and hit a long ball but commuting to work makes playing enough golf to maintain a decent short game, very difficult."
*Tell us about your golf equipment – clubs, balls, bag, shoes, waterproofs etc – by submitting a user review during August. You could win one of the packs of a dozen Callaway Warbird balls we give away every month.
And if you've got clubs to buy or sell second hand you can do that too, in our popular classified section.
Bag-winners
Daniel McLean from Cumbernauld near Glasgow and Kristan Ward from Poole in Dorset are the respective June and July Golfmagic join prize winners of golf bags, courtesy of Cobra.
Daniel admits that most of his golf is restricted to his local driving range and an adjoining 9-hole course, while Kris (35) has been playing golf for 20 years and is a former junior member at Parkstone.
He says: "I gave up the game when I went to college, but my new employer is a member at Broadstone and introduced me as a member four months ago. My handicap is now 13 but I've ordered a new set of clubs and I'm hoping to regain my old nine handicap."