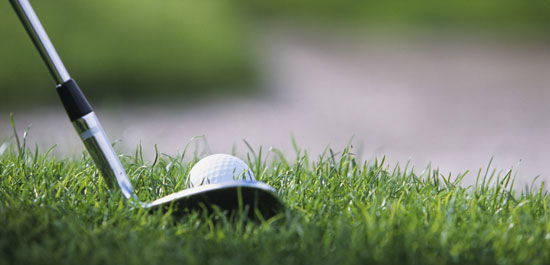 A variety of lofts are available to allow wedges to be used from different lies.
IF YOU'RE looking for a wedge or a set of wedges to add to your golf armoury, the choices are almost endless. Most sets of irons come with a pitching wedge with a loft of 45-48 degrees and many include a sand wedge (usually 54-58 degrees) specially made for the purpose with a large amount of 'bounce' built into the sole to make escaping from bunkers that much easier.
Though both types will induce a measure of spin and control, that leaves certain gaps to fill for shots from 50-100 yards and the chance to maybe include a lob wedge with loft from 60-64 degrees, for those short parachute shots from rough around the green.
Here's a round-up of some of the premium-priced wedges on the market - similar to those used by the pros on Tour. This should help you weigh up which wedges fit your needs and your pocket....
---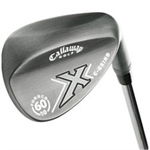 Callaway X-forged wedge
Callaway X-Forged (£99)
Lofts: 48, 50, 52, 54, 56, 58, 60, 62, 64
Contact: www.callawaygolf.com
The latest in a long line of brilliant wedges from master craftsman Roger Cleveland, the X-Forged has been tweaked as a result of feedback from Tour players including Phil Mickelson, who wanted to be able to hit different shots from different lies. The resulting C-grind removes weight from the heel and toe, making it easier to open up, while the 'Mack Daddy' grooves add plenty of zip. Plays as good as it looks.
---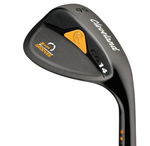 Cleveland CG 14 wedge
Lofts: 46, 48, 50, 52, 54, 56, 58, 60, 64
Contact: www.clevelandgolf.com
It might not look as clean as previous CG models – a yellow rubber insert behind the hitting area dampens vibrations but also looks a little out of place - but the latest model from Cleveland is just as good as anything that bears the famous name. The classic wedge shape and heel-toe grind is reassuringly familiar, while newly reworked Zip Grooves and a tad of offset make the club so easy to play a variety of shots.
---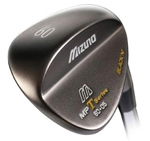 Mizuno MP-T wedge
Lofts: 47, 51, 53, 56, 58, 60
Contact: www.mizunoeurope.eu
Forged from 1025E carbon steel, the Mizuno wedge is all about soft feel, which makes it perfect for those delicate touch shots around the green. But this is not just a velvet glove – there is plenty of steel and the club is extremely solid at impact. Spin levels are good, and with a straighter leading edge (to prevent digging) and minimal offset, this is a club that will appeal to the better player.
---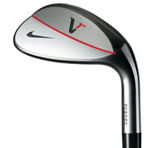 Nike Victory Red forged wedge
Nike VR Forged (£95)
Lofts: 52, 54, 56, 58, 60
Contact: www.nikegolfeurope.com
The VR (Victory Red) model might be Tiger's weapon of choice (it was designed with input from the man himself) but this is a wedge that will benefit virtually any level of player. It's packed with cutting edge technology - forged head, a milled face and milled grooves - to ensure great control, but it still looks elegant and simple. Performance-wise it's a bit like Tiger - there is nothing it can't do. A great wedge.
---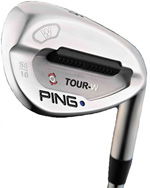 Ping Tour wedge
Lofts: 47, 50, 54, 56, 58, 60
Contact: www.pingeurope.com
Although they always performed brilliantly, Ping wedges were not always the easiest on the eye. That criticism just can't be levelled at the Tour W – it looks the business, more like an extension of the S57 blades. And like those irons, a tungsten weight in the toe and a polymer insert help to improve the stability and feel. The result is a beautifully balanced and consistent wedge that can make light work of any shot, as Angel Cabrera proved at the US Masters earlier this year.
---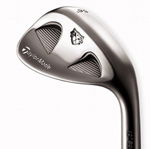 TaylorMade ZTP wedge
Lofts: 52, 54, 56, 58, 60
Contact: www.taylormadegolf.com
With its glorious gun-metal finish, the Z TP really is something to behold. The vibration-reducing channelled area on the rear also gives the wedge a distinctive look, but it is in its performance that the Z TP scores. It's very soft, very responsive is due chiefly to grooves that have a 10% greater volume than previous models. It's so easy to spin the ball to a standstill.
---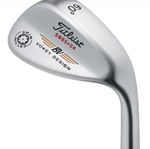 Titleist Spin-Milled wedge
Titleist Spin-Milled Vokey (£93)
Lofts: 48, 50, 52, 54, 56, 58, 60, 62, 64
Contact: www.titleist.co.uk
The Vokey line of wedges remains the benchmark by which all wedges are judged. The latest incarnation, the Spin Milled, is certainly worthy of that adulation and is a club that does everything brilliantly. The looks, the feel, the spin, the finish, the loft/bounce options. Everything is to such a high standard. Titleist has even graduated the severity of the grooves to that high loft versions spin more than lower loft wedges (avoiding excessive spin on full shots). The complete wedge.
---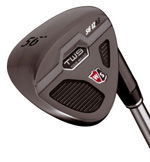 Wilson Staff TW9 wedge
Lofts: 48, 50, 52, 54, 56, 58, 60
Contact: www.wilsonstaff.com
One of the best-looking wedges on the market, the Wilson TW9 is also one of the best performing, having been double heat-treated for a softer feel and with milled grooves for maximum spin. The elastomeric coating in the recessed areas of the clubhead adds to the feeling of control. No surprise then, that the club used so successfully by Padraig Harrington is just as effective for the average club golfer.
---

Win Glenmuir shirts
What's in your bag?
For a chance to win one of the latest Glenmuir Performance Team shirts tell us about the clubs in your bag. Submit a comprehensive review - from balls to drivers, golf gloves to sets of irons, shoes to powered trolleys - and give it a rating.
At the end of June, we'll assess the entries and award shirts to worthy winners.
To submit a review CLICK HERE
---