Stunning Dunstanburgh Castle course




With my neighbour making an annual pilgrimmage to Dunstanburgh Castle – and raving about it each time he returns – the review by David Bryan from nearby County Durham among the March submissions, caught my eye.

He described the James Braid 1900 design in a nutshell: "One or two holes aren't great but it's a great place to play"

The 40-year-old 11-handicapper from Chester–Le-Street commented: "Like so many of the courses on the Northumberland coast, Dunstanburgh is blessed with wonderful views including the stunning coastline, a bird sanctuary and a ruined castle. And you'll share the experience with ramblers who flock here.

"It's not the hardest links course but that doesn't make it any less enjoyable. There are stern challenges out there but not brutal enough to stop a high handicapper enjoying it. With work being done by the members to tidy up the course up, it's now in the kind of condition that will make it hard to find fault," said David who's been a member the Alistair Mackenzie created South Moor Golf Club for 15 years.

"My ball striking is comparable to when I was off eight handicap but my short game gets worse every year.

"How do you fix the chip-yip?" he asks. "Hours of practice and any confidence I have is usually shattered at my first missed green."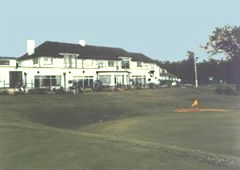 Sudbury Golf Club




Kenneth Morrison (The Gowfer) told us about another long-established course – Sudbury Golf Club, in Wembley, North London - created by Harry Colt in 1920.

"The greens, tees and fairways were, for the time of year, very good and the course surprisingly dry, even where the holes run close to the Grand Union canal at the bottom of Horsenden Hill," says Kenny a former two handicapper who once played in the Scottish Amateur Championship.

"There's good value to be had on a Monday, which is a 'public day' when the green fee is reduced to around £15 in the winter months."

Since his move from Scotland, six years ago, Kenny says he plays as a nomadic golfer at the 'munis, 9-holers and rat runs' in West London.

"My handicap lapsed at the Scottish club where I have retained country membership and after submitting cards was re-instated to nine. But don't play me for money," he warns, apologetically!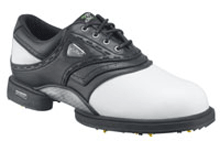 Stuburt Profile S shoes




Both our reviewers win a pair of Stuburt Profile S shoes, as worn by David Howell and Mark James. You too have the chance if you submit a course review during April to add to our growing data base of course which our members have visited.

Adds Dave: "I enjoy doing the course reviews, they're a great part of the Golfmagic site. I hope anything I've written may have helped other golfers decide to play (or not). It's a great reference point, particularly for people who aren't from a specific area. Keep up the good work."