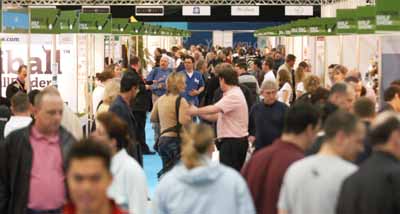 Visitors at the London Golf Show
The London Golf Show 2006 was a resounding success for visitors, exhibitors and for the event's organisers – according to The Golf Show Company's chairman Colin Brunton.
He said they had learned lessons and will continue to develop the show and see it grow.
Ticket sales, he claimed, were up on the launch year by 27 per-cent with 30,000 attending the show over four days at the ExCel Centre in Docklands.
Over 300 stands attracted the golfing public, who each paid £15 to enter. Leading brands like Titleist, Callaway and Ping were not present but TaylorMade, Mizuno, Nike and Wilson Staff were among those sharing space on the 40-yard range.
Golf destinations, development properties and tourist authorities were also strongly in evidence blended in among the golf hardware stands, after criticism in 2005 that some promotion techniques had been too aggressive, in a separate area devoted to travel.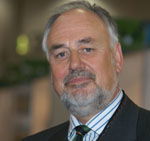 Colin Brunton




Said Mr Brunton: "I was delighted to see a steady flow of visitors stream through the doors and particularly pleased that this year we stuck to our policy of ensuring the vast majority of visitors paid for their tickets.

"It's all too easy for event organisers to issue complimentary tickets to boost their visitor numbers, but we were determined to make sure we targeted the right golfers and attracted visitors who would be of interest to our exhibitors, ensuring they would have a great day out."

He added:"The London Golf Show in 2007 will build on the experience of 2006, with the accent on younger players and women golfers. We have learned from this year, and will continue to develop the show with advice from exhibitors and visitors, so we can continue to see the show grow and evolve into a thoroughly entertaining day out for the family and for golfers at every level."

*The London Golf Show 2007 will be at ExCeL from April 26-29.

Tell us on the forum what you thought of the show (see below).