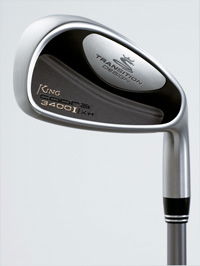 Cobra Inertia iron




Cobra Golf is offering Golfmagic visitors an exclusive chance to win a set of its latest Inertia 3400I/XH and 3100I/H irons in a competition linked to an intensive launch of its demo days.

During the next month (until April 15), a team of representatives will be scouring England, Scotland Wales and Ireland looking for potential customers of its latest revolutionary clubs. They will visit 160 destinations asking simply: "Have you tried this club?"

To help promote the whistle stop Tour, Cobra will offer one Golfmagic member the chance to own a free set of either model of club, by answering a simple question – the answer to which is hidden in a list of venues.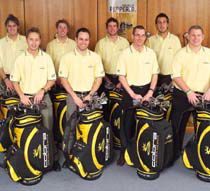 Team cobra – on the road




Cobra's team of reps will have all models available to try. As well as men's right and left handed 3400 I/XH and 3100 I/H models – there are models with more flexible steel and graphite shafts suitable for women and seniors.

They can also talk you through the latest Inertia technology, which includes discovering the forgiving sweet zone of the clubs and the resistance to twisting at impact built into the design, which helps accuracy.

The 3400 I/XH irons, says Cobra, feature a transition design, which switches from a hollow back (3- to 7- iron) to a cavity back design (8-iron to lob wedge), giving a high launch and bigger sweet spot.

The makers claim the undercut design in the 3100 I/H irons also delivers a high launch angle and more distance per club. If you can't get to any of the golf days you can call 01480 301114 for further information and your nearest stockist.