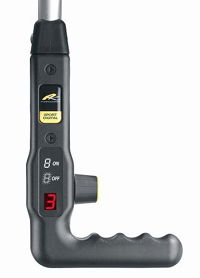 Digital controller
PowaKaddy has launched its latest model, brimming with technology as befits a brand, which for 20 years has been linked with the best in quality, design, materials and styling.
The latest addition to their range of electric trolleys is a digital controlled version of the best selling Freeway Titanium Sport.
Its multi-functional digital command system features a LED panel in the handle and to deliver an even more responsive and reliable trolley than its market-leading analogue companion.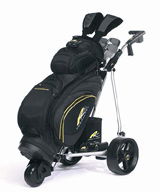 PowaKaddy Freeway Sport




Just to keep you on your toes, it offers 48 speed and control options. The EDF system allows you to set your trolley to travel 15, 30 or 45 metres before stopping, in one click and a simple scrolling now allows you to choose the speed most suited to your own walking pace.

The new Freeway Titanium Sport Digital also has a tough lightweight alloy chassis, low profile quick-release wheels, and a quiet motor.

It's available now, priced £550.