Never Compromise Alpha (left) and Beta putters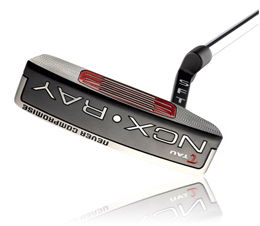 Never Compromise Tau blade putter




Never Compromise, the distinctive grey and black brand of putters consistently used by Vijay Singh, is soon to introduce a new line of NCX-RAY models.

In a recent survey by an US golf magazine they out-performed a dozen top competitor's mallet putters in distance roll from heel, toe and centre hits and are proving popular with an increasing number of Tour pros.

The NCX-RAY putters feature Suspended Face Technology (SFT), which the makers claim includes a dual-density insert that uses ribs of material embedded in a softer insert to deliver responsive feedback at impact.

As a result, the designers were able to relocate up to 25 per-cent of the head-weight to the edges of the putter to make it more stable and consistent at impact. Never Compromise - part of the Cleveland and Srixon family - says SFT technology also limits the surface area in contact with the ball, 'improving directional dispersion.'

Testers found the grey and red alignment feature also helped golfers achieve a consistent set-up and improved alignment.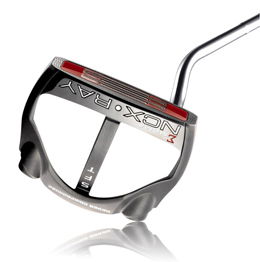 Never Compromise Sigma putter




The NCX-RAY putters, arriving in the UK in mid-June will be available in four different models - the NCX-RAY Full Mallet, NCX-RAY Tau Blade (with Plumber's Neck), the NCX-RAY Sigma (Geometry Mallet) and the NCX-RAY Beta (Small Mallet).

"I've turned my putting around since switching to the NCX-RAY putter," says US tour pro Stephen Marino. "If you take the latest putter technology from each of the various putters used on the PGA Tour, you'll find all that technology wrapped into the NCX-RAY putters."

Expected price on the NCX-RAY putters is £129.

What's in your bag?

For a chance to win one of the latest Glenmuir Performance shirts, for men or women, tell us about the clubs in your bag. Submit a comprehensive review - from balls to drivers, golf gloves to sets of irons, shoes to powered trolleys - and give it a rating.

At the end of May, we'll assess the entries and award shirts to our worthy winners.

To submit a review CLICK HERE