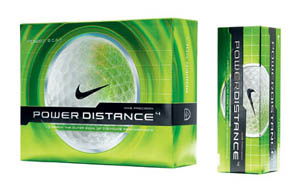 Power Soft ball package
Nike is introducing a new range of golf balls which it claims are softer, faster and longer. There's even one…for the ladies!
The Power Distance Series, says Nike is aimed at all abilities of golfer and includes two-piece technology which responds to different swing, flight and performance characteristics.
Even the packaging has been designed to lead golfers to the ball of their choice- red for power (distance), blue for flight (more carry) and green for touch and feel (soft around the greens).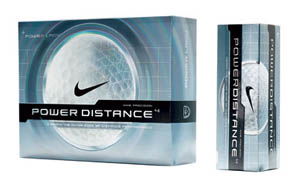 Power Lady balls




Nike makes its debut in women's golf ball category with the PD Power Lady. Seeing the growth potential in the women's market, Nike has lowered the compression core and softened the ionomer cover to react to 'a wider range of swing speeds and maximise distance'.

"This is an important step for us in our golf ball category," said Sander van Rijn, European product line manager for Nike balls."We are seeing phenomenal success and growth opportunities in our women's apparel and footwear business, and are inspired to expand this run in our ball and equipment categories."

All the new Power Series range of balls have a recommended price of £16 per dozen (25 Euro).