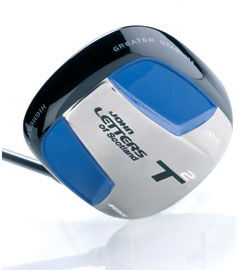 John Letters T2 square driver

The quest for accuracy and forgiveness as well as distance continues unabated with John Letters, joining the growing list of established manufacturers producing a square-headed driver.
It's a radical move for the company launched ninety years ago and which went on, at one time to be the No.1 provider of equipment for golf professionals with most of the post war British Ryder Cup team using its clubs. Major winners Lee Trevino, Gary Player and Paul Lawrie have all used John Letters clubs during their distinguished careers.
Since taken over by Direct Golf, John Letters has continued to flourish and the introduction of the T2 square driver with its 469cc head - the biggest square-headed driver and just within the R&A's legal limit - confirms the demand among golfers for a club that will keep the ball in play as rough gets thicker and fairways get narrower.
A new convert is Sky Sports' outspoken commentator Mike 'Stevo' Stephenson (pictured top right), a former Great Britain rugby league international and avid golfer.
He visited John Letters' head office to tell them: "I have always struggled off the tee but with this new T2 driver I'm hitting straighter and longer than ever."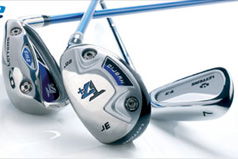 Latest T7+ clubs from John letters




As well as a high MOI (moment of inertia) forcing the weight in the head into the corners to keep the clubface stable and square at impact, the T2 is fitted with an Aldila Gamer graphite shaft to get the most out of today's large-headed drivers and a 'Softie' style oversize grip for better grip and feel in all conditions.

The John Letters T2 driver is distributed via Direct-Golf and sold at and introductory offer of £149 in a choice of lofts - 9.5 and 10.5 degree (RH regular or stiff) and 13 degrees (RH regular only).

Also new to the John Letters stable and due for distribution on July 9 are right and left-handed versions of composite sets of T-9 irons and hybrids with steel or Grafalloy shafts, and T7+ irons/hybrids in a presentation box.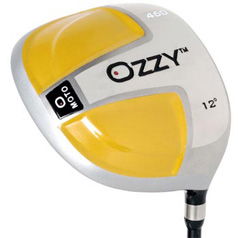 Looks familiar: Ozzy Moto 460 Ti Square driver




Meanwhile in the US, another clone look-alike square driver has emerged to challenge the Nike SasQuatch Sumo2 driver. ? 

?The Ozzy Moto 460 Ti Square driver (apparently looking and sounding similar to its UK rival, the Turbo Power 460cc XQ MUTO from 14clubs.com) is reputedly offered at the knock-down price of just $99 - at the current rate of exchange that's less than £50.

Commented one reviewer: "When I hit the Ozzy Moto for the first time the sound almost knocked me off my feet. This driver makes an incredible sound - almost like a small explosion. I also noticed that the balls stayed airborne significantly longer and the driver was more forgiving than anything I have hit before."

Whether the square shape of driver will remain as 'the next big thing' in the history of golf equipment is debatable but it has certainly made its mark for much longer than many of its early critics claimed would be the case.

Tell us on the forum if you've tried a square driver, bought one or owned one and since discarded it.