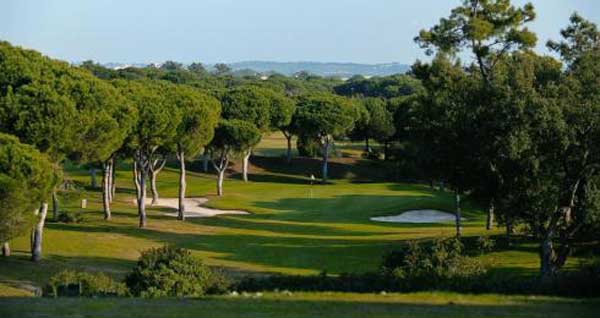 Spectacular vila Sol where the tournaments will be played
  If you're as passionate about your football and your favourite team, as you are about golf, here's an opportunity to combine the two by snapping up the chance to represent your team in a new golf tournament in Portugal next summer.
'Golf Champions of Football', has been launched by DK events LDA to give football fans the chance to wear the colours of their favourite team onto the golf course, with the opportunity to be crowned the inaugural winners of the tournament, claim bragging rights and corporate hospitality at the football club of their choice and win £2,000 worth of prizes from Nike.

The qualifying stages take place at the Vila Sol Spa & Golf Resort at Vilamoura - one of the top 100 courses in Europe - in the Portuguese Algarve on three dates in May and June next year.  

Golfing supporters will have to be quick to sign up as the tournament only allows one fourball for each football club based on a first-come, first-served basis.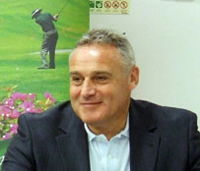 David Jones, manager of Cardiff City




So, for example, if you're a Manchester United, Chelsea, Arsenal, Liverpool or Spurs fan and can raise the £2,400 per four-ball (or £650 per person or £1,250 per two-ball) you'd better register your club quickly to earn the right to wear the shirt. The price includes all golf, three nights, five-star accommodation, return airport transfers and a gala evening dinner (players are responsible for making their own way to Faro).  

Each team of four will be entered to play in one of three group stages to play alongside fellow supporters, with stage and overall prizes awarded to winning teams, based on total stableford points from official handicaps. 

Says Darryl Kenyon of DK Events: "The Golf Champions of Football is a wonderful way of bringing together people with the dual passions of two great sports- those who are ardent fans of their football team and who also enjoy playing golf at a competitive, yet friendly level with fellow fans.

 "It is also a great opportunity for football supporters to show off their skills on the golf course, wearing their football strips with pride and pitting themselves against rival clubs."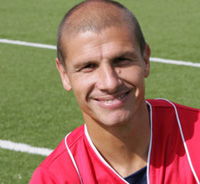 Neil Cox - plays his golf in the Algarve




Already the event has attracted the support four soccer legends - Cardiff City manager, Dave Jones, former ex-Aston Villa and England Under 21 defender Neil Cox; Sheffield Wednesday's Darren Purse and ex-Wolves striker, Don Goodman, now Sky TV football pundit.

"This is a superb concept and I am extremely excited to be taking part in what promises to be an outstanding tournament," says Jones. "It's a great opportunity for supporters to represent their club and I'm quite sure there'll be a lot of banter and ribbing going on."

  Cox, who now lives and plays golf in the Algarve, says: "I'm looking forward to being part of this event and mixing the two big loves in my life - golf and football."

For further information visit www.golfchampionsoffootball.com.