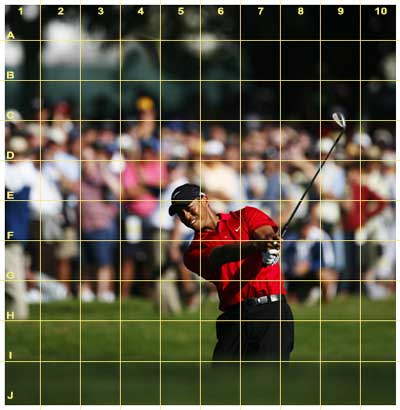 Spot the ball to win a putter
    IN A GREAT new competition and to celebrate Tiger Woods' return to action this week, here's the chance for two lucky Golfmagic members to win one of the latest Spherical Blade traditional polished wood putters.
Both feature the revolutionary 'curved face' technology – gentle convex curves running up-and-down and also across the putter face to impart topspin and keep the ball rolling on target.
For a chance to win all you have to do is position the ball in the correct square IN THE SPECIAL FORUM THREAD we have created.
In this unique, previously unpublished picture taken at the 2008 US Open Championship, Tiger Woods is playing out of a bunker during the final round. We've taken out the ball and now you have TWO CHANCES ONLY to put it back in a square you nominate (for example A1 or J10) - and in SEPARATE POSTINGS.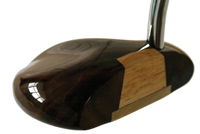 Spherical Blade Admiral




If we receive more than one correct answer, by the closing date, two lucky entrants will be drawn from the correct answers to claim the prizes which will be made to the winners' specifications.

The winners can choose either the S-Blade Admiral or S-Blade Tortoiseshell putter-stunning combinations of science and art and crafted and finished in polished Persimmon, walnut and maple wood using the innovative 'curved face' technology.

The brain child of Welsh golfer Ivor Thom, this delivers increased top-spin and prevents the ball bobbling when it's struck. The distinct north-south curve ensures is always above the equator of the ball reduces skid, while the east-west curve widens the sweet spot and helps keep the ball on target.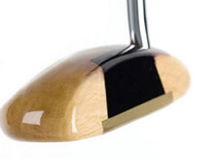 Spherical Blade Tortoiseshell




The face-balanced Spherical Blade Admiral and Tortoiseshell putters (worth £145 each) are available in left and right-handed models, in 30-36-inch shafts lengths and with Winn leather-look grips.

Closing date is MARCH 16, 2009.

What's in your bag?

For a chance to win one of the latest Golf Buddy hand-held GPS measuring devices worth over £300, tell us about the clubs in your bag. Submit a comprehensive review - from balls to drivers, golf gloves to sets of irons, shoes to powered trolleys - and give it a rating.

At the end of February and then at the end of March, we'll assess the entries and award a Golf Buddy device to each of TWO worthy winners.

To submit a review CLICK HERE