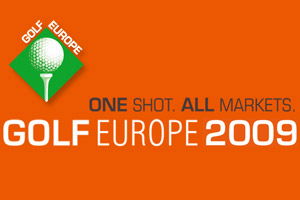 The Golf Europe 2009 show round-up
The Golf Europe 2009 show took place this week in Munich, with the golf equipment industry descending on the German city to showcase their ware and talk shop. For many manufacturers this annual show is the place where next year's product lines are unveiled, and this year was certainly no different.
Some of the game's biggest manufacturers were showing off their new ranges, but much of the information is embargoed for a few more weeks which means you'll just have to wait a while to see the new gear. We'll be looking at the new launches in much greater detail over the coming weeks and months, and reviewing them as soon as samples are available, but in the meantime here's a selection of launches we can tell you about.
MD Golf has plenty of new kit to talk about, including improved and updated Seve and Superstrong ranges. The new Seve range features new drivers, woods, hybrids, three different wedges, two sets of irons and no fewer than 11 putters. The hugely successful Superstrong range has also had a revamp for 2010, with a gorgeous new black PVD finish and a couple of new additions in the form of two 'Fairway Finder' woods and a Combo iron set with hybrids instead of long irons.
Maxfli has made a welcome return to the golf scene with a brand new range of clubs, balls, bags and accessories. Four new sets of irons will be available for a range of handicaps, with the top of the range C3 being a stunning forged blade with wedges to match. The range also includes VT, Black Max and Revolution irons, all of which looked highly impressive.
Lynx Golf was also showing off some impressive looking new kit, including a very sleek forged blade, new Black Cat game-improvement irons and a very fetching ladies driver with a patent white crown.
Mizuno was also showing off the four new sets of irons that will be making up the 2010 range. The new MX300 and MX1000, along with the MP58 and MP68 irons were launched last week and look set to make a big splash in the market.
High-end manufacturer Honma also has a large range for 2010, including TW series drivers and irons for the better player and MG irons and woods for the game-improver. The company also received a Product Award for its innovative Perfect Switch putter that allows users to interchange three different heads.
South African putter manufacturer Elmer Golf has also caused quite a stir with its remarkable M1 putter that has interchangeable faces, can be adjusted for lie angle and even has inbuilt sliding rails that allows the rear portion of the head to be moved further away from the face.
On the trolley front, Motocaddy has a new S3 digital model that includes a range of innovative features, a new-look display screen and even a USB port on the handle that allows you to plug in a GPS system or charge your phone.
Meanwhile Golfstream unveiled an innovative new trolley that features a one-click folding mechanism and has a raft of great features such as security pin code and an anti-twist device that holds any bag securely in place.
There will be plenty of more equipment launches on the way so keep checking back to find out what's new.