Golfmagic took the short hop across the capital to visit The London Golf Show. After 30,000 attended the show last year, 2007 promised to be even bigger and better! Here's a taster of what's on offer in our exclusive show report.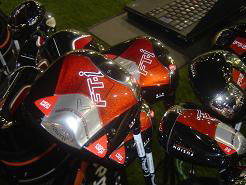 Thousands turned up to try Callaway's new square-headed driver, the FT-i.
www.callawaygolf.com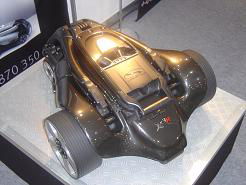 Stewart Golf's X3R attacted much attention among punters.
www.stewartgolf.com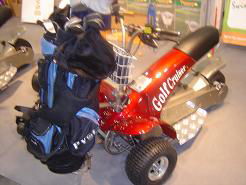 Ride in style with this three-wheeled golf cruiser buggy
www.golfcruiser.com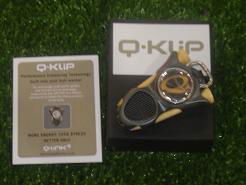 The new Q-Klip which does everything apart from hold your balls!
www.lowergolfscores.co.uk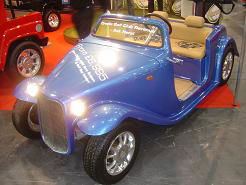 Impress your playing partners with your own blinging mini-hummer.
www.minihummereurope.com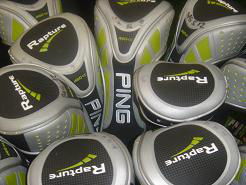 PING's G5 and Rapture ranges encouraged large queues at the range.
www.pingeurope.com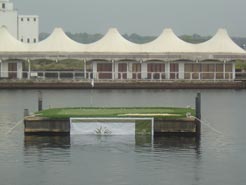 Enter the par-3 championship with floating holes ranging from 60-120 yards.
www.golfinthecity.info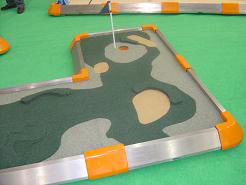 Portable crazy golf and miniature golf courses for your games room or garden.
www.urbancrazy.co.uk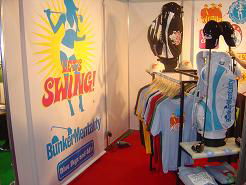 Old game, new breed. Check out the latest deisgns in golf fashion.
www.bunker-mentality.com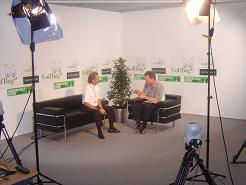 Golfbug.tv conducted live daily interviews with personalities, including Peter McEvoy.
www.golfbug.tv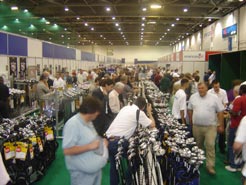 The American Golf Discount shop where visitors snapped up the latest gear
www.americangolf.co.uk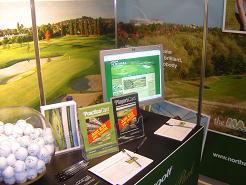 6-hole 'Majors' golf course featuring full-size replicas of golf's most famous holes.
www.northwickpark.com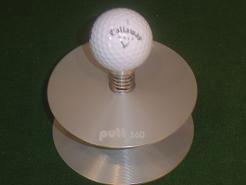 "360 degree putting target - perfect for those office competitions.
www.putt360.com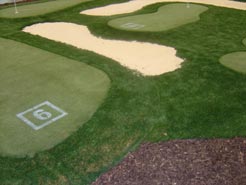 South West Greens created the short game and putting areas.
www.southwestgreens.co.uk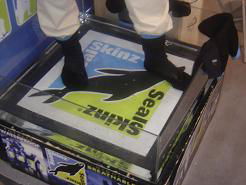 SealSkinz, the world's first close-fitting waterproof sock being demonstrated.
www.game6sport.com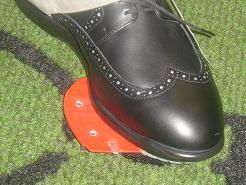 Could this be the future. A golf shoe with a revolving sole from United Golfers?
www.free-release.com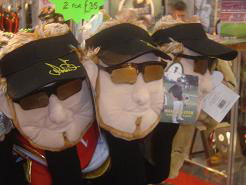 Worryingly realistic headcovers for your woods by Winning Edge.
www.winningedge.com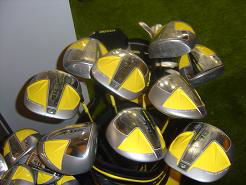 No surprises as Nike was packed to the gunnels with Sumo2 square-head drivers.
www.nike.com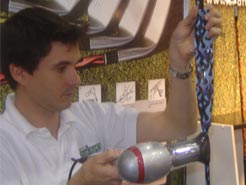 In less than 4 minutes you can convert a club using a hair drier!
www.shaftskinz.com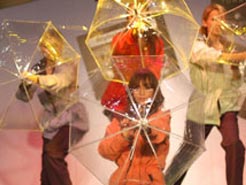 Four fashion shows every day, so plenty of opportunity to catch the catwalk action!
www.thelondongolfshow.com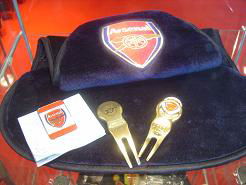 Multitudes of personalised golfing accessories to show your allegiance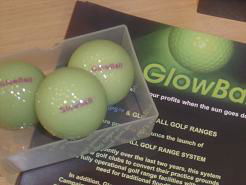 Practise late into the night with the new 2-piece, 90 compression GlowBall
www.glowballgolf.co.uk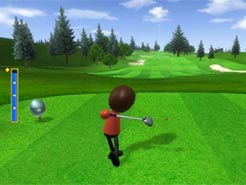 Use the Wii Remote to mimic your golf swing - Nintendo's new game console was a hit.
www.nintendo-europe.com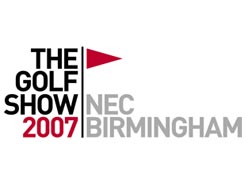 Golfmagic.com understands that The Golf Show Co Ltd, owner of the London Golf Show, will launch The Golf Show at NEC Birmingham, on November 16-18, 2007.