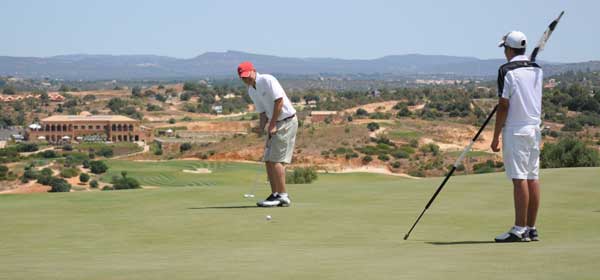 Amendoeira proved a spectacular venue for the World Kids Championships
Golf resort giants Oceânico Group has been widely praised for its investment in its unique World Kids Golf Championship staged at the Amendoeira golf courses in Portugal's Algarve, where over 100 under-16s from nine countries contested 13 age group categories.
The event was held over three rounds on the Nick Faldo and Christy O'Connor Junior-designed courses for both boys and girls, attracting families from all over Europe including Switzerland, Ireland, Germany and the UK.
Boys age groups were from seven to 16, while the three girls's age group featured 10 to16-year-olds.

"The courses were set up fairly for the kids, in line with the Portuguese Golf Federations specifications," commented head pro Nelson Cavalheiro. "The greens and fairways were perfect, which gave the players great experience in dealing with tournament conditions. The scoring was fantastic."

The inaugural event attracted huge support from families all over Europe including, Switzerland, UK, Germany and Ireland. Parents were rich in praise for the organization by Oceânico Golf.

Commented Martin Baldock, a United Arab Emirates resident supporting his son Harry (11): "All the kids had a great time. The event was put together extremely professionally. We go to quite a few junior events and this is our best one yet."

Added Oceanico Golf's Chrtis Stilwell: "Introducing youngsters to competitive golf at a young age has been part of our grass roots initiative. All the kids have behaved impeccably, showing determination and the will to win, but acting in a manor befitting any course or event."

The three day event also featured father / son and mother / daughter competitions on the par-3, floodlit Oceânico Acdemy Course.

For a full list of winners visit www.oceanicogolf.com.
Photos (click to enlarge)