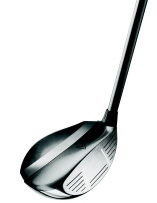 Callaway ERC Fusion 3-wood
Price: £349 (graphite shaft)
Call me a traditionalist if you like but I've never been able to find a 3-wood to match my 1995 Callaway Great Big Bertha Warbird.
New technology will come and go but this trusty club, with its scratched sole, scraped Bull UL shaft and distinctive Big Bertha grip, wearing thinner by the round, has stood by me in all conditions for nearly decade.
I couldn't ever think of replacing it – until now.
A new kid has emerged on the block with a similar ability to help me fade round corners, penetrate the wind and even chip through a collar of fringe rough around the green.
And when my driver misfires, has happened to me on a recent trip to Austria, the new Callaway ERC Fusion fairway metal stood firm to rip tee shots through the thin mountain air.
Strangely I couldn't get on with its big brother – the ERC Fusion Plus driver. It constantly toyed with my patience and emotions until I banished it back to the Callaway distributors with a flea in its ear.
Callaway respected my unfavourable observations but insisted they check out my swing at their performance centre before releasing the ERC Fusion 3-wood into my temporary care.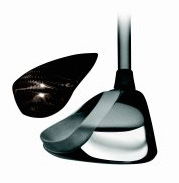 Two-piece head construction
An RCH System 55 Regular shaft seems to have done the trick and the club has consequently delivered an exhilaratingly consistent strike rate and a flight that pierces through the wind.
Callaway says it's the fusion of steel and lightweight carbon in the two piece clubhead that helps create a low centre of gravity and high Moment of Inertia (MOI) to get the ball airborne quickly and maintain stability and forgiveness.
The lightweight shaft also helps produce clubhead speed and control. For women, there's an RCH System 50 graphite shaft - an inch shorter and even lighter.
Verdict

It's a real confidence booster to stand over a ball in the fairway or in semi-rough and know the ERC Fusion fairway metal (also available in 5- and 7-wood models) will give results on demand. But at £349 some might ask if it's a high price to pay for confidence.
Golfmagic rating: 9/10