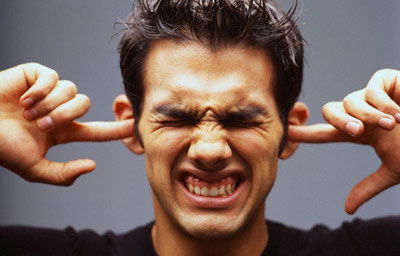 Boom! Can our hearing really be affected by golf's latest drivers?
Golfers should consider wearing ear-plugs to protect their hearing from the sound of thin-faced drivers at impact - that's the recommendation from doctors writing in the British Medical Journal to avoid possible hearing impairment through listening to the high decibel sound of hitting a golf ball.
Allegedly it was the 'sonic boom' created by metal on ball that damaged the hearing of a 55-year-old golfer who played three times a week using a King Cobra Speed LD driver. He observed that the noise of the club hitting the ball was "like a gun going off"when questioned by his local GP.
According to researcher Dr Malcolm Buchanan, thin-faced titanium drivers may produce sufficient sound to induce temporary or even permanent cochlear damage.
Doctors at the Norfolk and Norwich University Hospital carried out tests on the golfer after he attended their clinic with unexplained tinnitus and reduced hearing in his right ear and confirmed that his hearing problems were typical of those exposed to loud noises.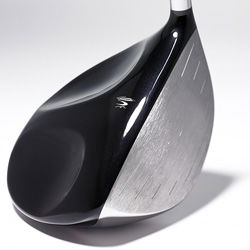 King Cobra Speed LD driver




Having trawled the web for reviews of the King Cobra Speed LD club they discovered one which reported: "it drives my mates crazy with that distinctive loud 'BANG' sound."

Another claimed: "It's not so much a 'ting' as a sonic boom which resonates across the course!"

A pro golfer was also recruited to hit shots with six thin-faced titanium clubs from manufacturers such as Cobra, Callaway, Nike and Mizuno but allegedly the Ping G10 driver - at over 130 decibels - was the worst offender.

Dr Buchanan, a keen golfer, said: "Our results show that thin-faced titanium drivers may produce sufficient sound to induce temporary or even permanent cochlear damage in susceptible individuals.

"Golfers should be careful when playing with these thin-faced clubs as they make a lot more noise. They should consider wearing ear plugs for protection.

The sound that a club makes at impact is a crucial part of a manufacturer's marketing strategy and in Japan especially, some companies are known to recruit focus groups purely to choose a distinctive sound for a new model, to give appropriate feedback to the player and compliment its performance characteristics.

Tell us on the forum about the sound that emanates from your driver. How would you describe it? What does it tell you about the club and the feedback it gives you? Does it annoy you or just your playing partners?