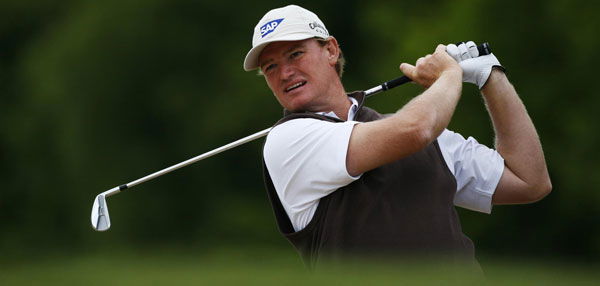 Ernie Els - advice for the amateurs
Tiger Woods and Ernie Els have been promoting the advantages for amateur golfers of having their clubs fitted to compliment both their swings and their bodies.
Almost every week the pair see their amateur pro-am partners or clinic guests trying to find their ultimate game with clubs that are ill-fitted for the purpose - chosen off the shelf because they're shiny, new and carry a brand to which they want to be associated.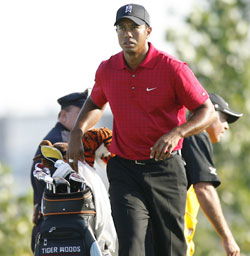 Tiger Woods says 'buy clubs that fit your body'




"JJ Henry and myself did a clinic on recnetly in Canada, and, you know, most of the guys obviously want to hit it a long way," said Ernie Els at the Deutsche Bank Championship. "But they don't have equipment that is really fitted to their size or to their particular games, and yet they try to hit it like Tiger or Phil Mickelson."

But while pros maybe benefit from top-of-the range club testing and fitting facilities as well as measuring equipment and fully-equipped tour vans at tournaments, every brand provides the opportunity for amateurs to be fitted for clubs, though many don't take full advantage.

Tiger Woods believes having clubs fit to your body and swing can make a noticeable difference.

"I'm very lucky that my dad was such a stickler for having clubs that fit me and I didn't have to make concessions in my golf swing because the clubs fit me. They were never too big, too heavy or too long," said Woods this week.

"One thing before you even get started that all amateurs can do is to get equipment that fits them. And from there keep expanding your knowledge and understanding how to play."