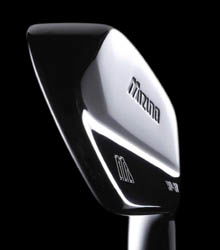 Mizuno MP-37 blade.
Mizuno has revealed its plans to introduce two more irons to its stable in October – the MP-37 blade and the MX-23 – an evolution of the already successful MX-20.
The MP-37, an upgrade of the MP-33, so popular with Tour pros and leading amateurs, can be custom-fitted with a Dynamic Gold steel shaft for £800 (3-iron to PW).
The MX-23 can be custom-fitted with a Dynamic Gold Lite steel shaft (£744) or an Exsar Blue graphite shaft (£896) – again with eight clubs.
The introduction of Mizuno's MP-37 iron confirms that low handicap players are returning to traditional forged blades, say the makers, and they require a variety of models to satisfy the tastes and techniques of better players.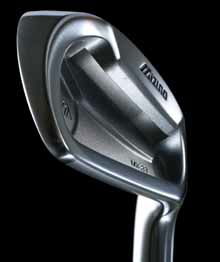 Updated Mizuno MX-23.
It offers a more compact head shape and ascending centre of gravity, most noticeable in the mid-to-short irons, resulting in a more workable, low and penetrating trajectory.
Andy Kikidas, manager of the Mizuno's European Tour workshop says: "The traditional blade market was dead five years ago as high and low handicappers switched to oversize cavity clubs. But as young pros came through with blades, it forced golfers to re-think. Now Mizuno blades are the badge of honour that set better players apart."
Meanwhile Mizuno's research team focussed on developing a pocket cavity in the MX-23s and moving the centre of gravity away from the face for stability and a higher launch angle. They're more compact and versatile.