TaylorMade's 2010 Burner SuperFast driver - from top to bottom the lightest ever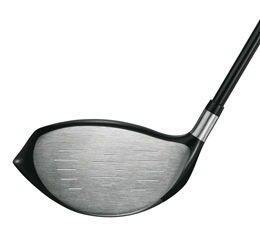 Big head of the Burner SuperFast driver




TaylorMade is about to launch its 'lightest driver ever' in a bid to produce increased clubhead speed and deliver superior distance. Three years after unveiling the Burner 07, TaylorMade announces the arrival in March of the TaylorMade Burner SuperFast driver weighing 14 grams less than its predecessors yet with the largest clubface the brand has designed.


The 460cc clubhead shape is sleeker and more aerodynamic than past Burner drivers with a face area 14% larger than the Burner 09 making it less challenging for the average player to handle the longer 46.5-inch shaft and deliver more clubface square to the ball at impact.

The Matrix Ozik XCon 4.8 shaft is both ultra-light and tip-soft, helping the golfer generate more ball speed and distance.

The Burner SuperFast face also features a new bulge and roll design that's optimised to work with a head that's more forgiving of off-centre hits and promotes a higher launch angle and increased spin.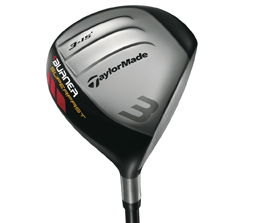 Burner SuperFast 3-wood




The Burner SuperFast driver will be available in three lofts (9.5, 10.5, HT) and five shaft flexes (L, M, R, S, X). It will also be available in a women's version with its own colourful scheme. Recommended price is £239.

A range of three Burner SuperFast fairways metals will share the driver's aerodynamic head shape, lighter weight and longer in club length. The 200cc 3-wood (15 degrees) is complemented by the 5-wood (18) and 7-wood (21) with five shaft flexes (L, M, R, S, X). Recommended price is £149.