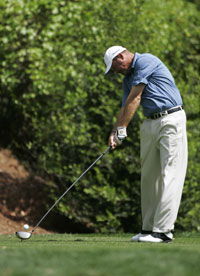 Jerry Kelly - reveals why he switched from ProV1 to ProV1x?
Jerry Kelly, the chirpy, goatee-bearded PGA Tour pro, who won the Zurich Classic two weeks ago has been giving a fascinating insight into the subtle reasons for switching golf balls - albeit from the Titleist Pro V1 to the latest 2009 Titleist Pro V1x.
For most club golfers the subtleties of difference between premium golf balls are often lost on them - it's often purely a matter of brand awareness, pricepoint, familiarity or merely ball snobbery.
However for a top pro like Kelly it's interesting to see how his decisions are influenced by playing conditions.
"Titleist made some good changes to the X ball," he told the Press Association, "and because of many preconceived notion that some players had with that ball, thinking it was too hard, it seems nobody was giving it a try."
Kelly explained that Titleist asked him to hit the new version of the Pro V1x ball even though he had been playing a Pro V1 model, because he had used a previous Pro V1x ball.
"I hit it and loved it right away because I played the X ball forever," he said. "I went to the Pro V1 just because in cold weather I had trouble. It happened to be over 80 degrees last week, too, and it felt so much better for my shots. It was actually softer around the green than the Pro V1.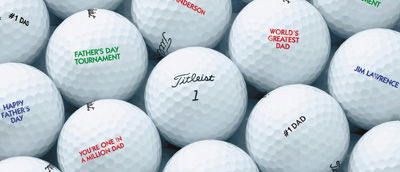 Personalised for Fathers Day




"I hit a lot of punch shots with an abbreviated follow through and it cut through the wind better. It didn't over spin when I hit those shots; it helped a lot,"said Kelly.

Titleist, meanwhile is giving siblings the chance to customise the latest Titleist golf balls with a free message for Fathers Day on June 21 and claim a souvenir golf ball marker.

Personalisation of Titleist Pro V1 or Titleist ProV1x, the NXT Tour / NXT Extreme or PTS Carry and Roll balls can include up to three lines of text (maximum 17 characters per line) in a choice of black, blue, red or green. Minimum order is one dozen golf balls and orders must be placed by June 10.

For your nearest stockist, www.titleist.co.uk.