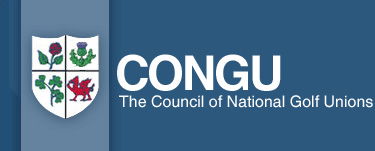 The English Golf Union in conjunction with the English Women's Golf Association is to launch a system of handicapping that will identify the competitive nature of all those golfers in England with a handicap recognised by the Council of National Golf Unions (CONGU).
In short it's a crackdown on golf cheats who hide their 'A' game behind a false handicap.
The system, which has CONGU's full support will come into effect on the January 1, 2010 and will require all golfers with CONGU handicaps to return at least three qualifying scores (including Supplementary Scores and 9-hole Qualifying Competitions) per year in order to retain an 'Active handicap'. Those failing to return three scores will have an 'Inactive handicap' which may prevent them competing in club competitions.
The initiative will be particularly attractive to clubs running Open tournaments who wish to monitor the playing ability of those taking part. In the past, some competitors have won major events and sweeps using inaccurate, false or lapsed handicaps causing investigations and embarrassing outcomes.
Golfers in possession of 'Inactive handicaps' will be encouraged to return the required number of scores both to activate their handicap and to give handicapping committees more information on their playing ability. 'Inactive handicaps' may still be used for social golf and events in which an 'Active handicap' is not an entry requirement.
Both the EGU and EWGA are keen to launch the system now in order to give all club members the opportunity of returning the stipulated number of qualifying scores during 2009 and possess an 'Active handicap' by 2010.
Tell us on the forum how long you have held an active handicap, at what level it started, how it has fluctuated and what it is now. What's the most shots you have been cut and why.