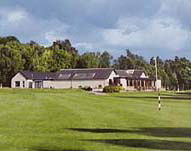 Bothwell Castle Golf Club
A golf club's decision to expel three of its members because they objected to plans for a new clubhouse has been overturned by a judge. Bothwell Castle Golf Club in South Lanarkshire wanted to sell land for housing to finance the project – their previous clubhouse was destroyed in a fire in 2002 - but Margaret Allan and Ian and Jennifer Wiles formally objected to the proposals because it would damage woodland.
Judge Lord Glennie said there had been nothing vindictive or irrational about their opposition, though the club claimed the trio's objections had endangered the interest of the club and their behaviour had been discourteous.
He ruled that the trio behaved within their rights under the planning system and were protecting their interests and. It did not merit disciplinary action from the club.
"It was not done to spite the club. It was done with the aim not of impeding the club's development but of protecting their own rights and interests," he said.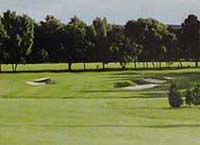 Bothwell greens are 'exceptional'
Bothwell Castle is a member of the National Golf Clubs' Advisory Association but it did not consult them for advice. And the national secretary of the NGCAA Michael Shaw, commented that if it had, the club could have been saved the expense of litigation.
"If the committee had discussed their plans to take disciplinary action with us, we would have been able to advise them as we did with two other golf clubs in very similar cases within the last year."
"Suspension and expulsion of members is one of the most common areas of litigation and one in which the NGCAA has a wealth of experience. We can explain the dangers of taking this sort of action against members without consultation," he said.
Bothwell Castle Golf Club was officially opened in 1923 by the Earl of Home (father of ex-Prime Minister Sir Alec Douglas Home) on a 110-acre site near the 13th century castle.
In 1960 the club was unable to accept an offer to buy the course, which was purchased by a developer. By 1962 it had lost seven holes for housingand wasn't able to replace them until 1973. It finally purchased the course three years later for £70,000, to secure its long term future.
Has anyone played the Bothwell Castle course? Apparently the greens are exceptional. You can submit an opinion in our course review section.