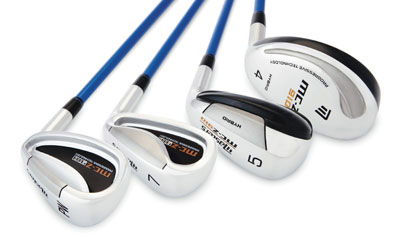 Latest Masters MC-Z910 irons and hybrids
Masters Golf Company, the popular UK brand, based in Weston-Super-Mare is launching five new models of club maintaining its development of equipment for the new and improving golfer.
The MC-Z910 series is Masters' flagship range, featuring a progressive iron set from traditional cavity back to hybrid for golfers who find difficulty with the long irons. Sets feature two hybrids, two hollow heads (5- and 6-iron), two muscle-back mid-irons (7- and 8-) and three cavity-back short irons (9-iron to sand wedge) with either True Temper Steel shafts (£249.99 per set) or Grafalloy Pro Launch graphite shafts (£299.99).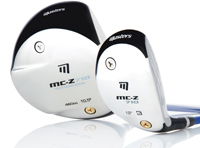 Masters MC-Z710 hybrid




The MC-Z710 series features clubs with moveable weight technology from £99 Ti drivers (with concave or traditional hot faces), through £59.99 fairway metals, to sets of irons priced at £229.99 or £279.99 (with two hybrids) with steel or graphite shafts, respectively. The moveable weights allow golfers to set up for draw, fade or neutral ball flight.

The MC-Z510 series has been designed for mid to high handicappers at an affordable price.The driver features a titanium head and internal weighting for draw or a fade, while the broad-soled irons create a low centre of gravity to help get the ball airborne.

A club pack, including driver, three metal woods, two hybrids, irons (5-SW), putter, bag and headcovers, costs £279 in graphite or £239 in steel. All items may also be bought individually, while a set of steel irons from 3-iron to sand wedge costs under £150.

For beginners, there's the MC-Z310 series incorporating easy-to-hit hybrids into a club pack for either £219 or £189. A set of two hybrids and irons from 5-SW costs £129.99 or irons from 3-SW for £99.99.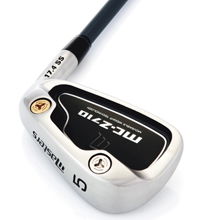 Masters MC-710 iron




For as little as £129 you can get a club pack featuring MC-Z110 clubs, including 450cc driver, three woods, a hybrid, oversized steel irons from 5-SW, traditional putter and stand bag.

*What will you be carrying in your bag in 2007? We want to know your personal preference for clubs, balls, shoes, waterproofs and ask you to submit areview of what you're using, for the chance to win prizes every month.

If you're new to Golfmagic, we can reveal that we have over 3,000 items of equipment reviewed within our system, which helps golfers use make up their minds about what to play with for others' recommendations. Most equipment can be bought from our shopping partners, which are listed on the left-hand side of every page.

And if you've got equipment to buy or sell second hand you can do that too, in our popularclassified section.