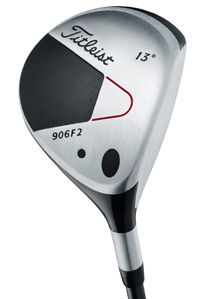 13-degree 906F fairway metal
A new family of fairway metals and utility clubs have been introduced by Titleist, underpinning their aim to provide serious clubs for serious golfers. Already the clubs are in play on Tour in the hands of top players including Ernie Els and Robert Karlsson.
Three variants of the PT 906F2 metal are available in 13-, 15- and 18-degree lofts to complement the 460 cc Titleist 905R driver and have helped score five wins on the PGA Tour already this year, including the US Open and WGC-Accenture Matchplay as well as the EDS Byron Nelson Classic.
Arron Oberholser and Ben Curtis played the club in their victories at the AT&T Pebble Beach National Pro-Am and Booz Allen Classic respectively, while on the European Tour Karlsson won the Deutsche Bank TPC of Europe with a 906F2 in the bag. Ernie Els, Brad Faxon and Adam Scott have also put a PT 906F2 in play this year.
"The PT 906F2 was born from extensive ground-sole contact research with the world's best players," says Titleist's Chris McGinley, "The innovative multi-relief sole design allows for crisp, solid contact from a variety of turf conditions, reducing the potential for the club to bounce or skip into the ball."
Other design features include a repositioned centre of gravity, closer to the face for less draw bias, a square face set up to assist versatility and a bore-thru shaft and larger face area deliver greater forgiveness.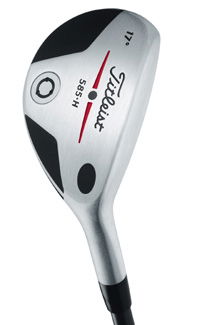 Titleist's square-faced utility metal




Titleist makes its entry into the Tour 'rescue' category with its PT 585H utility metal in an effort to deliver the launch of the fairway metal with the flatter ball flight of a long iron.

You will have seen prototypes in play by Titleist staff players but now four options are available to club golfers. The PT 585.H comes in 17-, 19-, 21- and 24-degree lofts with a sleek and compact teardrop shape square face design preferred by better players.

The club also has a deep centre of gravity to promote a higher launch angle and greater distance than a comparable long iron. A wide, shallow face increases the hitting area and the contoured sole helps minimise ground resistance and impact.

Recommended price for the PT 906F2 fairway metals is £140 for steel (custom only) and £175 for graphite. Price of utility metals is expected at £135 (steel) and £160 (graphite). Neither club will be available in Europe until October.