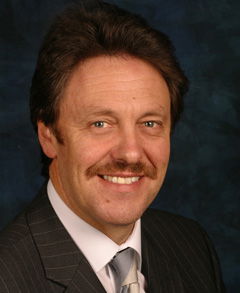 John Petrie - new man at EGU's helm




The English Golf Union - that's the organisation based at Woodhall Spa in Lincolnshire to which almost every club golfer in England contributes a small levy as part of his membership fees - has a new man at the helm. So listen up!

Yorkshireman John Petrie MBE (48), former general secretary of the British Greyhound Racing board, has been appointed chief executive officer to succeed Paul Baxter, who retires in February.

Formerly a Lieutenant Colonel in the army, having served in, Sierra Leone, Iraq and the Balkans, Mr Petrie also gained the Queens Commendation for Bravery for action in East Timor, and is currently executive director at the Aegis Trust, a charity focused on the prevention of genocide and crimes against humanity.

He has competed at national level in swimming and modern pentathlon and played representative cricket and rugby. He took up golf at the Northcliffe Golf Club in Bradford, and achieved a 14 handicap.

"I am delighted to be joining the EGU. Golf is a fantastic game and I am excited to be getting involved in the administration of the sport," he says.

Max Kaye, chairman of the EGU Board comments: "John brings a wealth of organisational and planning experience, is clearly skilled in diplomacy and benefits from having worked within a national sports governing body. We are sure he will bring leadership and vision to the EGU's future development and growth."

For those who wonder how their personal levy is spent, the English Golf Union Ltd, based at the National Golf Centre, has served as the governing body of male amateur golf in England since 1924 and is responsible for the training of England's top amateur golfers (Justin Rose and Paul Casey among them) as well as organising the major English amateur championships.

It looks after the interests of over 1,900 golf clubs and 740,000 club members and 'works to increase the continued interest and participation in golf through its development initiative 'Get into Golf' and Associate Membership programme.'

What does thew EGU do for you? Tell us on the forum.