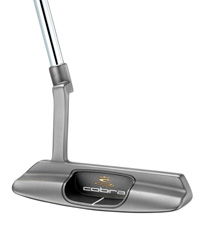 Cobra Adelaide




Quite why Cobra has chosen its 30th anniversary to name a new range of putters after Australian cities – Sydney, Melbourne, Adelaide, Perth, Townsville and Perth - is a bit of a mystery.

In the light of England's Rugby World Cup victory over the Aussies, surely Bath, Leicester, Northampton, Sale and Twickenham might have been a better choice, for putters being launch in the UK in January.

Perhaps it's merely a tenuous link with Greg Norman, who once owned the brand.

This Cobra Aussie Series of putters are designed with a 17-4 steel body and a milled 6061 alloy insert for, what the makers describe as 'a soft, yet solid feel at impact.'

Cobra adds : "A low centre of gravity promotes a consistent, true roll on the golf ball, while heel-toe weighting generates greater accuracy, feedback and distance control, together with a 45-durometer grip for better feel.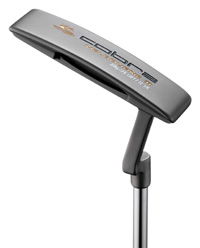 Cobra Melbourne II.
The putters feature classic shapes and clean lines and a black nickel finish to reduce glare. Models include Melbourne I, Melbourne II, Sydney I, Adelaide, Canberra, Townsville, Perth I and Perth II in 34 and 35 inch lengths. The Melbourne II and Perth II and are also available in left hand and Ladies (33 -inch) models.
All but the Townsville (semi-mallet) and Perth I and II (face-balanced half mallets) are heel-toe weighted blades. Recommended price is set at £79.
For your nearest stockist call 01480 301114.