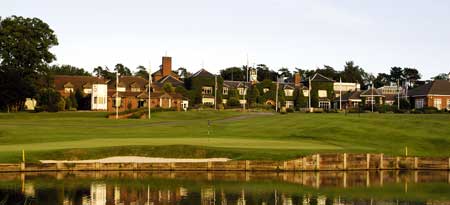 De Vere Belfry's tenth hole and hotel
Golf is a game of patience, precision and practice. And if you'd rather be finding fairways and greens than painting the fence in your free time, the experts at Cuprinol have come up with speedy time-savers, letting you devote more of your valuable time to improving your golf game.
The new revolutionary cordless Cuprinol Power Sprayer is the fastest, easiest and most effortless way to treat your fence. It has a fast charger which means the battery is fully powered and ready to go in an hour – no batteries needed - and it can treat 12 panels in just 30 minutes. What's more, a new premium fence treatment – Cuprinol Sprayable Plus – ensures you will not have to worry about treating your fence again for up to five years, leaving you with more spare time to drive the ball past your mates and hole more putts.

We've got a pair of passes to play on the four-times Ryder Cup Brabazon course, at the prestigious De Vere Belfry golf resort to give away. The prize also includes dinner and an overnight stay for two, plus a Cuprinol Power Sprayer and Cuprinol Sprayable Plus, available in six colours.'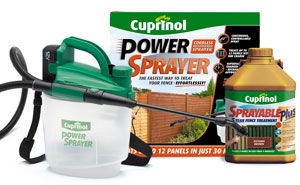 Runners-up receive Cuprinol sprayer and paint pack




Two runners-up will also win a Cuprinol Power Sprayer and Sprayable Plus 5-year Fence Treatment, worth nearly £60 each.

What you have to do

For a chance to win one of these great prizes simply submit a golf equipment user-review by adding it to the Golfmagic system.

Tell us what's in your bag - driver, fairway/rescue clubs, irons, wedges, putter, balls - what you think of them and whether you'd recommend them. Remember, your contribution is greatly valued by others considering a purchase.

The more equipment you review (and we don't just want a rating), the better your chances of winning one of these prizes courtesy of Cuprinol. Closing date is June 28.

Footnote: Terms and conditions apply, including handicap restrictions on the Brabazon course (24 for men, 36 for women and juniors), vouchers are subject to availability (must be pre-booked) and are valid for 12 months from date of issue.

For more information on the Cuprinol range visit www.cuprinol.co.uk or call the Cuprinol customer advice centre on 0870 444 1111.