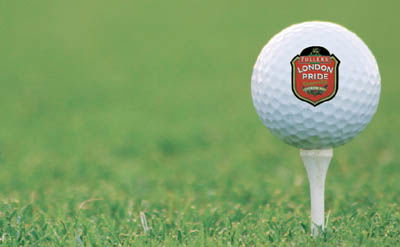 Brewery back grass roots golf
A London brewer is to link up with the English Golf Union in search of 'the friendliest golf club in the country'.
Fuller, Smith & Turner which brews the popular 'London Pride' brand of beer and operates dozens of pubs, is set to support several EGU initiatives over the next five years of its sponsorship, including a poll to find the friendliest club of the year.
EGU-registered golfers will be asked to vote for those clubs, other than their own, that provide the most welcoming and enjoyable experience for visiting golfers.
The scheme is similar to that already run by Golfmagic, which asks visitors to rate clubs and courses for the design, playability and facilities.
Already GM has over 1,800 course ratings in our system, used by golfers and societies to identify good value courses around the UK.
Have you reviewed the courses you've played for the chance to win a prize every month?
As part of its EGU contract, Fullers will also sponsor the London Pride EGU Gold Medal, the flagship event for handicap golfers which attracts over 90,000 players in 600 clubs annually.
The 2006 event was won by 15-year-old six-handicapper Mark Kuber from Hendon on Sunday at EGU headquarters at Woodhall Spa..
David Spencer, brands marketing manager for Fuller's said: "London Pride stands for getting the best out of life and for many of our drinkers that includes enjoying a good game of golf and a pint afterwards. We are delighted to be working with the EGU to support the game at club level."